A quick recap on Pollock's and Josh's progress so far.
Pollock is nearing the end of the "
Not a body off rebuild
" of his '72 Beetle, despite fitting the wrong headlights.
Current deadline is the
Slough Swapmeet
on Sunday 13th November so hopefully we'll see it there or he'll never hear the end of it.
Meanwhile Josh is nearing the end of the beginning of his
Brazil or Bust
rebuild. After running out of rusty metal to cut out he's moved onto removing the paint and glass.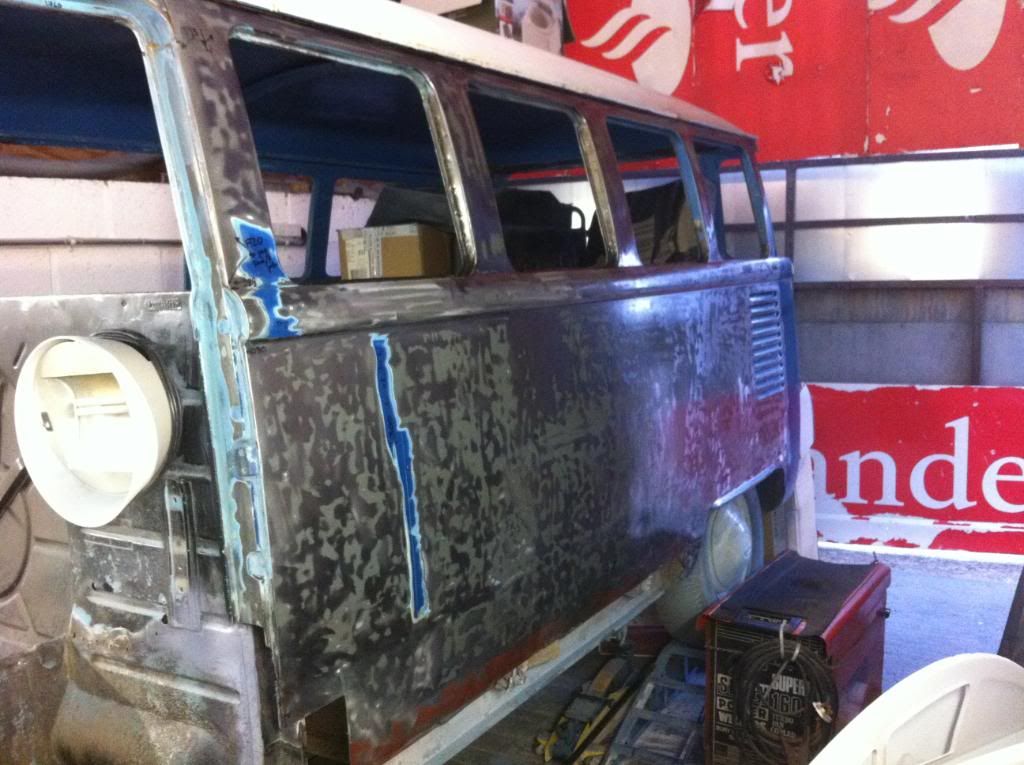 Josh's deadline is Bug Jam but helpfully didn't specify which year...