Back in September we trooped back up to Santa Pod for VW Action. Good weather on Friday and Saturday gave way to monsoon conditions on Sunday.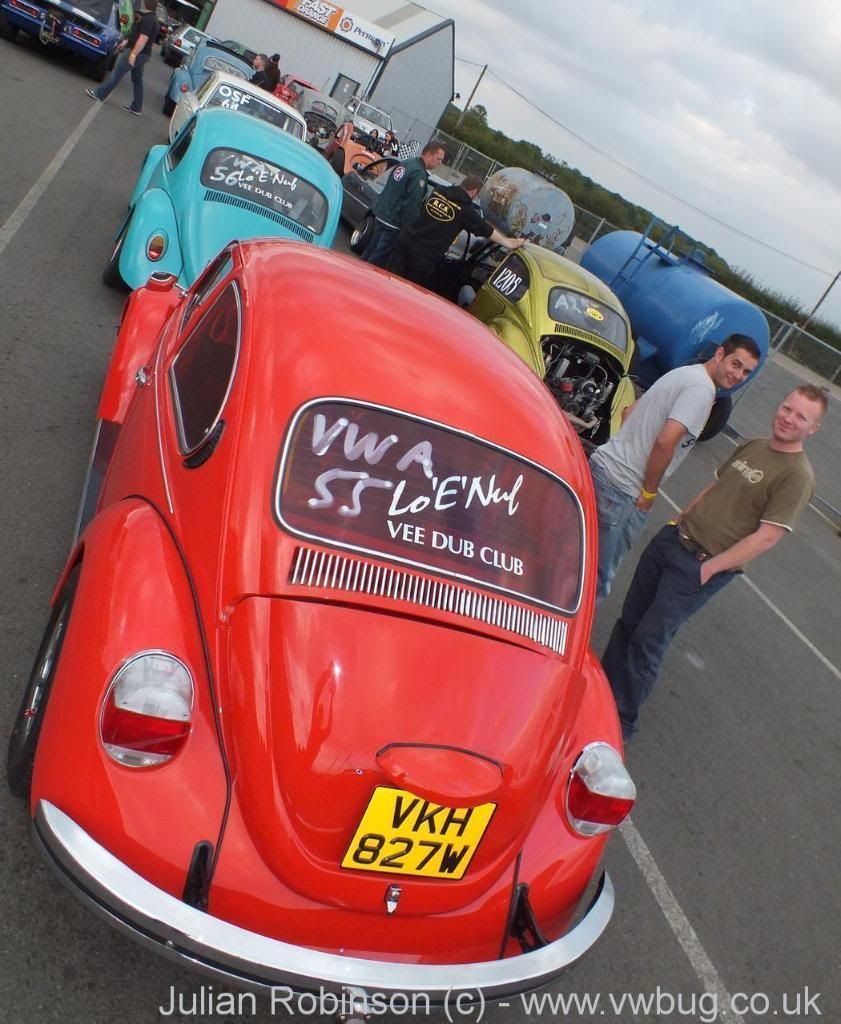 Lo 'E' Nuf in the fire up lane
Danny won a Top Ten prize for his 12.4 second run, a new personal best.
The weekend theme was Pirates and Ninjas with plenty of fancy dress and 2 pirate ships on site.
Built on a Beetle floorpan
Built on a Caddy, and street driven.
Pulled by the Police but let off cos it's for charidee, mate.
Errr....
Well...
Ummm....
Beetle floorpan based mutants
Incredible hand made D&S replica.
As part of the run up to the European Finals the following weekend the track was open (before the rain started) on Sunday for a Test & Tune day. ProMod racer Steve Hall had a hairy moment in his Corvette, riding both headers and grazing the wall before landing on all 4 wheels again. Luckily the resulting damamge was quite light.
The next VW Action event is VW Action South West
April 13-15, 2012
Stithians Showground, Cornwall